RESIST     INSIST     PERSIST     ENLIST 
---
---
          SAVE WISCONSIN'S FISCAL WATCHDOG
VOTE NO!

---
Winnebago County Campaigns Committee – March 1
The Campaigns Committee will be meeting on Thursday, March 1st from 5:00 – 6:00 p.m. Organizing the final efforts to shape the Spring Election on April 3rd and prepare for their 2019 work is on the agenda. Stop in and see how you can help elect Democrats in Winnebago County.
---
Days of Action – March 3, 10, 17, 24
The Spring Election is almost here. Our candidates have been working hard but they need help  knocking on doors and making calls. This is an opportunity to make an impact on local school boards, county boards, and even the Wisconsin Supreme Court. If you are able to canvass or make calls from 12:00 – 3:00 p.m on any of these Saturdays please email Koby at koby.schellenger@gmail.com or Royce at roycek@wisdems.org.
---
Monthly General Membership Meeting – March 14
Join us Wednesday, March 14th from 7:00 -8:30 p.m.  Candidates running for Winnebago County Board and local area school boards will be our guest speakers. Come hear their stories on what prompted them to run for office. There will be an explanation of the referendum on eliminating Wisconsin's fiscal watchdog (office of the State Treasurer) and why voting "NO" on April 3rd is imperative. There will also be information on the upcoming conventions and we'll be voting on resolutions. If you would like to bring a donation to this meeting please see our Collection Drive as to what is being collected. Our meetings are open to everyone and are held on the second Wednesday of the month from 7:00 – 8:30 p.m.
---
Progressive Messaging Workshop – March 15
If you are interested in learning how to message progressive values you are invited to attend Indivisible Winnebago's workshop on Thursday, March 15th.  Please contact Lisa at lisakinggehrke@aol.com if you have questions or to sign up.  6:30-8:30 p.m. at the office.
---

14th Annual Indigo Dinner – March 24
Plan to join us on Saturday, March 24th for this exciting evening! The event kicks off with a social hour from 4:30 – 6:00 p.m. with live jazz music, a cash bar, and a meet & greet with many of the candidates that are running for various offices. Dinner begins at 6:00 p.m. with our special guest speaker U.S. Senator Tammy Baldwin. An extraordinary basket raffle and a 50/50 drawing will conclude the evening. Purchase tickets at the office or from the secure ActBlue website at https://secure.actblue.com/donate/indigodinner_18. Ticket prices: Supporter ticket $35 per person by 3/16/18, $50 after 3/16/18. Gold level sponsor $50; Table of 8 $250; Student $15 (must be a WCDP member) and Sponsor a student $20. This event is on Facebook, "Indigo Dinner Winnebago County Democratic Party 14th Annual".
---
High School Democrats Monthly Meeting
The next meeting is
Wednesday, March 7th
at the office from
7:00 – 8:00 p.m
. This meeting is open to all those that want to find out what local high school Democrats are doing. Spring Elections will be discussed. Brock Doemel will be co-leading this meeting with Alex Wagner.
---
 Collection Drive for Wisconsin Veterans Home in King
Thanks to the generous donations from members and friends food and personal care items will be delivered to The Food Pantry and The Boys & Girls Club. During March and April clothing and personal care products for the men and women who reside at the Wisconsin Veterans Home in King will be collected. Drop items off during office hours or at our monthly meetings.
---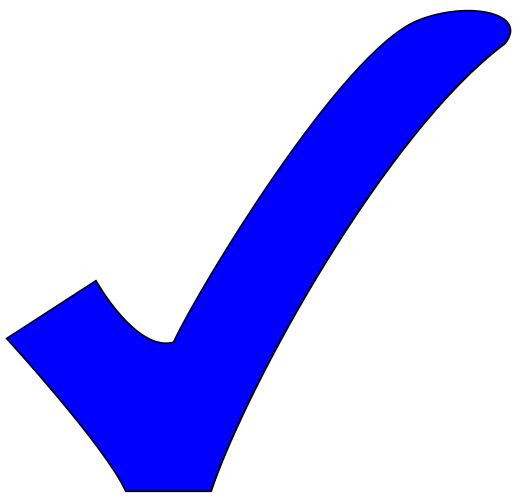 Office Hours
The office is open Monday through Friday 1:00 -4:00 p.m. and Saturdays 10 a.m. – 1:00 p.m.
---

Help Shape the State Party
The Platform of the Democratic Party of Wisconsin is formed by the resolutions which are voted on and passed at our annual convention in June. Check DPW's website at http://wisdems.org to see the current platform and recent resolutions. Resolutions first need to be submitted and approved by the Congressional District Convention. They need to be written in correct format. See the instructions below for writing resolutions. Joan K will work with those members wanting to submit resolutions. Email your resolutions or any questions to Joan at attkaeding@sbcglobal.net by March 7th. They will be voted on during the March 14th general membership meeting.
---

Resolutions Instructions
Each resolution must consist of no more than 100 words, not counting the words included in the title.
Each resolution must have a title and titles must include the subject matter of the resolution, the name of the County Party submitting them, and the total number of words contained in the resolution.
Each line of the resolution must be numbered.
Each resolution must have at least one preamble statement with the word "Whereas".
Each resolution must have at least one concluding statement beginning with the word "Resolved".


---
Membership Update
Our membership has grown to 184 members. If your membership expires at the end of March, to renew, 1) go to
www.wisdems.org
, or 2) call DPW at
608-255-5172
, or 3) stop in the office! When you join the Democratic Party of Wisconsin you automatically become a member of Winnebago County Democratic Party.
---
FORUMS- FORUMS -FORUMS
Oshkosh Candidates Forum –

March 8
This forum is for candidates running for Oshkosh Area School Board, Oshkosh City Council, and Winnebago County Circuit Court Branch 1.
Thursday, March 8th from 6:30 – 9:00 p.m
. City of Oshkosh Human Resources,
215 Church Ave
. Hosted by the LWV of Winnebago Co. This event is on Facebook.
---

Winnebago County Board Dist. 7 & 10 and Neenah Alderman Dist. 1 – March 15
This forum is for candidates running for Neenah Alderman District 1 from 6:30 – 7:15 p.m. and for Winnebago County Board Districts 7 and 10 from 7:15 – 8:00 p.m. Thursday, March 15th. Neenah City Hall, 211 Walnut St. Hosted by: LWV of Winnebago Co. This event is on Facebook.
---

Menasha Alderman Districts 2, 4, 6, and 8 – March 20
This forum is for candidates running for Menasha City Council. Tuesday, March 20th from 6:00 – 8:00 p.m. Elisha D. Smith Public Library, Menasha. Hosted by: LWV of Winnebago Co. This event is on Facebook.
---

Neenah School Board – March 22
This forum is for candidates running for the Neenah School Board. Thursday, March 22nd from 6-8 p.m. Neenah Public Library. Hosted by: LWV of Winnebago Co. This event is on Facebook
---

IMPORTANT UPCOMING EVENTS
Wisconsin Spring Election – April 3
In addition to voting for Wisconsin Supreme Court there are non-partisan county, municipal and school board races throughout Winnebago County. There is also an important referendum on the ballot to eliminate the office of the State Treasurer (Wisconsin's fiscal watchdog). We encourage everyone to vote "NO"on the referendum and vote for Judge Rebecca Dallet for WI Supreme Court . Go to www.MYVOTE.WI.GOV for voting information or stop in the office, we will be open on Election Day. You will need a photo ID to vote. If registering on April 3rd you will need proof of residence. Polls are open from 7:00 a.m.- 8:00 p.m. Early voting varies for each municipality. Please call your clerk for the early voting schedule.
---

Vote "NO" on April 3rd
Why vote No? Wisconsin will be the ONLY state in the U.S. to not have a state treasurer or a financial equivalent. If the referendum passes, the responsibilities of the State Treasurer will be moved to the Governor and Lt. Governor creating a consolidation of power. The Lt.Governor would replace the Treasurer on the Board of Commissions of Public Lands, which oversees four trust funds and the State Trust Fund Loan Program. These funds have invested millions of dollars that have impacted our public schools, local governments, and public lands. To learn more about this referendum go to www.saveourfiscalwatchdog.org and "VOTE NO: Save Wisconsin's Fiscal Watchdog" on Facebook.
---
April Membership Meeting – April 11
6th Congressional District Convention – April 15
Amore Banquet Hall, Plymouth, WI on Sunday, April 15th. Registration: 9 – 10 a.m. Convention begins at 10 a.m. Lunch is included. Ticket prices are: $40 General, $25 Student. Register at: https://secure.actblue.com/donate/20186cdconv. See "Wisconsin 6th CD Democrats Convention" on Facebook.
---

8th Congressional District Convention – April 22
Menominee Casino Resort, Keshena, WI on Sunday, April 22nd. Registration: 9 – 10 a.m. Convention begins at 10 a.m. Lunch is included. Ticket prices are: $35 General, after April 15, $40. Register at: https://secure.actblue.com/donate/2018conv/ or send a check made payable to the 8th Congressional District to Bill Perloff, 9527 North Bay Dr, Bailey's Harbor,WI 54202.
---
International Workers Day Chili Dinner –

May 1
Save the date! More details to follow. This will be held at the office.
---

2018 State Convention – June 2 & 3
Best Western Waterfront Hotel & Convention Center, Oshkosh on Saturday, June 2 & 3.
Contact WCDP Chair Marcia Steele if you are interested in being a Winnebago County Delegate. If you are unsure of your membership status please contact Membership Chair Barb Z at barbarazellmer@gmail.com. Barb will also be available before and after monthly meetings. Go to  www.wisdems.org for convention updates.
---

Plants for Progressives Sale – June 9
We are looking for donations of garden plants and garden art for our first plant sale!
---
VALLEY VICTORY FUNDRAISER
Valley Victory Rummage Sale Fundraiser –

May 3

, 4, & 5
Rummage sales are being planned in Oshkosh, Appleton, Green Bay, and Shiocton and possibly Neenah in early May. The money raised will be divided equally among the Democratic Parties of Winnebago, Outagamie, and Brown Counties.
Valley Victory is hoping to make the sales another social opportunity for getting together, while also fundraising. Candidates running for office may be available to talk with the public at designated times at the sales. You may lend a hand in a variety of ways. If you have tables or clothing racks to loan or would like to assist with advertising, pricing items, or helping during or after the sale email Jean at erdmand@uwosh.edu. Jean is accepting items beginning April 1st or earlier if that is essential to you. The Oshkosh sale will take place at Jean's home, 415 S. Meadow St. Please email Jean with any questions that you may have.
---

From  Martha Lanning – DPW Chair,
Voters can use this link to share their stories with us:
https://docs.google.com/forms/d/e/1FAIpQLSfPUQRQEADhe9oqtQmjyIiTJAKYxLv45-moDeCwBIrnKFLnFA/viewform
Background:
After last weeks primary, we received numerous complaints from voters that did not appear on the voter lists at their polling location. When we looked into this, we found out that these voters were not part of the state's annual purge that the Party was made aware of. Instead, they were caught up by a second, unexpected purge by the state using a brand new system for purging voters from the rolls. The details of this purge are very concerning to us because the voters that had their registration revoked did not meet the usual criteria for being removed. They were regular voters and they had not moved.
We have already requested details of the purge from the state and have not yet received them. We would like your help gathering information on these purges to share with the Wisconsin Elections Commission, which meets this Friday.
The party will also be looking for further information to address recent reports that Russian operatives that breached our electoral systems in advance of the 2016 presidential election. Electoral integrity is key to our democracy, and we are committed to doing all we can to protect and secure our elections.
---
---
   Facebook
WCDP has been working hard to expand our base on our Facebook page. With the help of many friends our page reached over 1,130 likes! Please invite your friends to like "Winnebago County (WI) Democratic Party" on Facebook and help us continue to boost our social media presence.
---
  Please go to
www.myvote.wi.gov
to see what is on your ballot, find your polling location, register to vote, and update your name and/or address. WCDP volunteers have been assisting a huge slate of candidates that are running for the Winnebago County Board as well as seats for local school and town boards.
---
  Authorized and paid for by the Winnebago County Democratic Party. Copyright 2018. Marcia Steele,  Winnebago County Democratic Chair
winnbagowidems@gmail.com