RESIST     INSIST     PERSIST     ENLIST 
---
---
On
July 1
it is Postal Worker Appreciation Day. These hard working union members are a large part of our community. Their job is incredibly important, and we should take a moment to recognize all their efforts. One idea is to leave a gift card in your mailbox for them. How amazing would it be if this happens all over the county! To make a gift card holder,  use your 8.5×11 Democrat Blue paper, copy the clip art from above, print a thank-you, or a welcome to our next general membership meeting or other message on your paper. Or print out and fold up this newsletter so they are kept up to date on all the good things happening. You can make up a nice origami card holder at this
youtube address.
Click.
---
Oshkosh Veterans

4th of July

Parade
Hooray, it's time for parades!  Walk with the Winnebago Co. Dems and our outstanding Democratic candidates on

Wednesday, July 4th

as we honor Veterans and celebrate the principles of Democracy. Line up by

8:30 PM.
We are #23.

 
Please be mindful of road construction in the area. Enter the parade line-up area from Broad St. and Ceape Ave. The S. Main St. bridge will be closed to northbound traffic at

7:00 am.

 

Wear walking shoes and patriotic clothing, (tee shirts for a Democratic candidate or your Winnebago Dems tee shirt). We will provide signs to carry, candy to distribute, and water. You bring your enthusiasm!
---
Omro Hometown Americana

4th of July

Parade
Meet us in the large parking lot of the Fred Miller Park in Omro following the Oshkosh Parade. The parade starts at

12:00 PM.

There is plenty of time for you to grab a snack or drink in between the two parades. We will have signs, candy, and water for you. You bring what is left of your enthusiasm! Contact Julie at 920-420-7881 if you have any questions regarding either parade.
---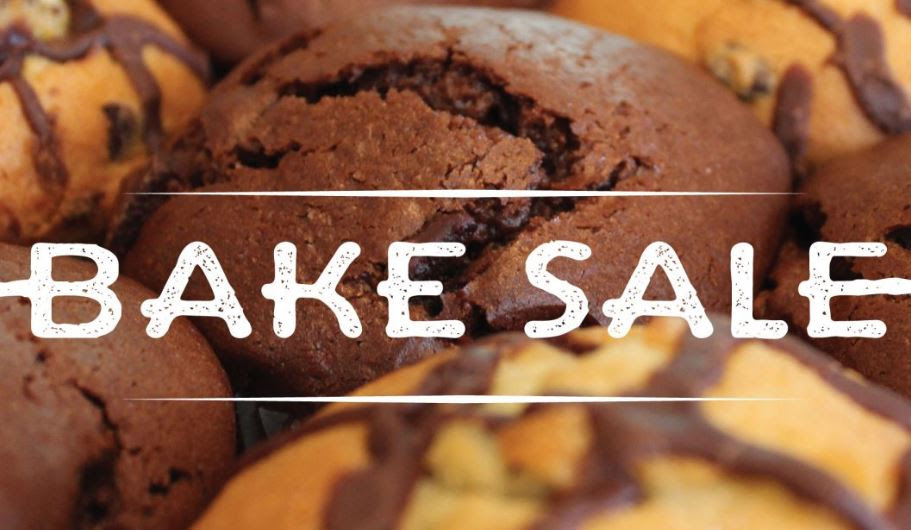 "Bake Sale for Change" Fundraiser –

July 4
We will be having our 2nd annual bake sale during the Oshkosh

4th of July

parade from

8:00 – 11:00 AM

at the office. This was a successful fundraiser last year, and we need your scrumptious donations of baked goods and assorted beverages again this year. We will accept donations on

Tuesday, July 3rd from 12:00 AM to 5:00 PM

or on

Wednesday, July 4th at 7:30 AM

before the sale. Please package your baked goods for easy take out. Contact Pam Henkel at 920-410-6662 if you are able to donate.

 
---
Campaigns Committee –

July 5

 
This committee meets on the first
Thursday
of every month. Their next meeting will be on
Thursday, July 5th from 6:00 – 7:00 PM.
  If you are a party member please join them as they continue their diligent work towards electing Democrats to office in Winnebago County.
---
Monthly Membership Meeting – July 11
Join us Wednesday, July 11th from 7:00 – 8:30 PM. We will discuss the Partisan Primary Election on August 14th. Our guest speakers are the Democratic candidates running for the 19th State Senate seat. There will be information on upcoming events and we'll hear updates from local elected officials. Our meetings are open to everyone and are held the second Wednesday of every month from 7:00 – 8:30 PM. All are welcome, you do not need to be a current member to attend. 
---
July Donation Drive 
We will be collecting items for the Oshkosh Area Humane Society. Items most needed are: Purina One Smartblend Chicken & Rice or Lamb & Rice Dog Food, Purina Tender Selects Blend with Real Chicken Dry Cat Food, Soft Dog Treats (Canine Carry Outs or Pupperoni), Magic Erasers, Paper Towels, Liquid Laundry Detergent.  Donations may be dropped off during office hours or brought to our monthly meeting! To see other items you may donate please go to www.oahs.org.
---
Coffee & Conversations – Wednesday afternoons
Have a cup of coffee, meet new friends and partake in a friendly political discussion with like-minded Democrats on Wednesday afternoons between
1:00 – 4:00 PM.
Come and join the movement!
---
Partisan Primary Election Information
The Partisan Primary Election is an election for the nomination of a candidate to represent a political party in the November General Election. It will take place on
Tuesday, August 14th from 7:00 AM – 8:00 PM.
The Partisan Primary does not elect a candidate to office. The candidate with the highest number of votes becomes nominated and is placed on the November ballot for election.
In the August Partisan Primary election a voter may cast a ballot in the primary of only one political party. You may not cross over party lines. You must select a party and then cast a vote for individual candidates. Go to www.myvote.wi.gov to see what is on your August 14th ballot.
---
Thank You Plant Sale Donors!
A big thank you goes out to the eighteen people that donated plants to WCDP's first annual progressive plant sale. Also thank you to all the people that volunteered in getting the plant sale up and running, to those folks that cleaned up after the sale, and to Maureen Muldoon who helped coordinate the donation of the leftover plants to the UW-Oshkosh garden plots.
---
Membership Update
Our membership has grown to 181 members. Let's keep the momentum going! Join or renew today at  
www.wisdems.org
or call DPW at 608-255-5172. There are also membership envelopes in the office if you would like to mail in your dues. Membership levels are: $10/senior or student, $25.00 individuals, $35.00 pairs, $45.00 activist and $75.00 family.
When you join the Democratic Party of Wisconsin you automatically become a member of the Winnebago County Democratic Party.

 
---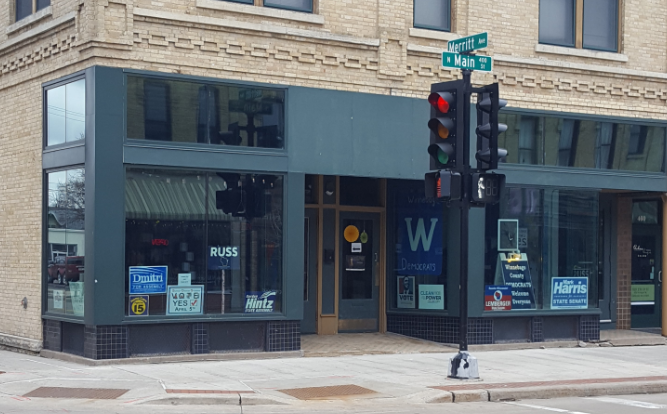 Office Hours
The office is open six days a week. Monday (10-5 ), Tuesday (10-5), Wednesday (10-5), Thursday (10-4), Friday (10-4), and Saturday (8-1).
---
Social Media
Help us continue to increase our social media presence on Facebook and Twitter. You can find us on Facebook at  "Winnebago County (WI) Democratic Party" and follow us on Twitter @WinnebagoDemsWI.
---
We would like your feedback on our newsletter. Please take a moment and answer a three question survey that will help us improve our newsletter.
CLICK HERE!!!
---
UPCOMING EVENTS
---
Winnebago County Fair –

August 1-5
We are looking for volunteers to staff our Democratic Party fair booth during the County Fair. The Winnebago County Fair runs from
Wednesday, August 1st  through Sunday, August 5th
at the Sunnyview Exposition Center,
500 E. County Rd Y
in Oshkosh. Volunteers are needed to fill two hour shifts during the day or evening. You'll get to talk with friendly folks, learn more about the community, sign children up to win a free book, and show your support for our Democratic candidates and causes. You can even visit the rest of the Fair before or after your shift. Free entry passes to the Fair are available to our fair booth workers. Contact Mary Tuschl at 920-426-6931 if you are interested in volunteering.
---
August Membership Meeting –

August 8
---
2018 Partisan Primary Election –

August 14
Offices for Secretary of State, Treasurer, Governor, and Lieutenant Governor will be on the ballot statewide. Winnebago County residents living in Senate District 19 have two Democratic candidates running, Dan Grady & Lee Snodgrass. In Assembly District 56 has two Democratic candidates running, John Cuff & Diana Lawrence. Go to
www.myvote.wi.gov
for more voting information and to see what is on your ballot. Stop in the office if you have any voting questions.
---
Annual Corn Roast – August 25
This year's corn roast will be on Saturday, August 25th from 12:00 – 3:00 PM in the beach pavilion located in Winnebago County Park.  Food will be served from 12:30 – 2:30 PM. The speaker portion will be from 1:00 – 2:00 PM. We are awaiting confirmation from candidates but are happy to announce that Josh Kaul, candidate for Wisconsin Attorney General will be in attendance. Ticket prices are: $8.00/adults & $5.00/child. Lunch will be fresh grilled corn, hot dogs, hamburgers, chips, dessert & beverage. Please feel free to bring a dish to pass if you would like! Tickets may be purchased in the office or at the park that day.
---
2018 Fall General Election –

November 6
---
Please go to

 

www.myvote.wi.gov

 

to see what is on your ballot, find your polling location, register to vote, and update your name and/or address.   
---
 Authorized and paid for by the Winnebago County Democratic Party. Copyright 2018. Marcia Steele,  Winnebago County Democratic Chair
winnbagowidems@gmail.com