RESIST     INSIST     PERSIST     ENLIST 
---
---
Winnebago County Democratic Party
News & Events
October 2017 
WISCONSIN DESERVES FAIR MAPS
---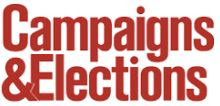 The Campaigns Committee – October 5
If you are interested in helping elect Democrats in Winnebago County to the county board, city or town councils and school boards please join this dedicated team for their monthly meeting from 6 – 7 pm at the office on Thursday, October 5th.
---
Community Conversations with Dan Kohl in Neenah –

October 9
On Monday, October 9th you are invited to have a conversation with Dan Kohl on issues that matter most to you and your community. Dan is the Democratic candidate running for the 6th Congressional District. Meet Dan from 5:30 – 7 pm at the Neenah Public Library. This event is on Facebook.
---
 Monthly Membership Meeting – October 11
Recent research shows that Wisconsin is one of the most gerrymandered states in the nation! This month our guest speaker Sachin Chheda, Director of the Fair Elections Project will discuss what you need to know about unfair election maps, why the case against them that went to the U.S. Supreme Court on October 3rd is so important, and what voters can do to ensure that our future voting maps are fair for everyone. You do not need to be a member to attend our monthly meetings. Please join us on Wednesday, October 11th from 7 – 8;30 pm. If you can not make it to the meeting and would like more information go to: www.fairelectionsproject.org.
---
 Local Impact of the 2017-2019 State Budget and Foxconn – October 16
Join Citizens for a Strong Oshkosh in a discussion by State Rep. Gordon Hintz-Oshkosh and State Rep. Mike Rohrkaste-Neenah on Monday, October 16th at FVTC, Oshkosh campus at 150 N. Campbell Road. 5:30 – 7:00 pm. The topics will be the recently signed state budget and opportunities, challenges, and questions concerning Foxconn. An opportunity for audience questions will be included.
---
Halloween Candy Needed – by October 21
Hundreds of children came through the office last year for Downtown Trick-or-Treating. In order for us to participate in this fun event we need candy! Bags of candy may be dropped off during office hours or brought to the monthly meeting on October 11th. If would be helpful if you could drop off a bag or two by Saturday, October 21st We greatly appreciate any donation!
---
 Downtown Oshkosh Trick-or-Treating – October 25
Please stop in the office with your children between 4 – 6 pm on Wednesday, October 25th as we will be handing out some spooktacular treats during the annual downtown Trick-or-Treating!
---
 JFK Dinner – October 29
The annual JFK Dinner will be held at UW Oshkosh Alumni Welcome and Conference Center on Sunday, October 29th. This special event begins with a 4 pm social hour followed by dinner at 5 pm, and the program beginning at 6 pm. The presentation of the John Race Award will be conclude the program. Aside from being an enjoyable occasion, this is an important fundraiser that provides support to the excellent candidates in the 6th Congressional District. Ticket prices are: $35.00 person, $20.00 College Dem. Reservations are due by October 23rd. After October 23rd the cost per person is $50.00. JFK Dinner is on Facebook. Tickets may be purchased using the secure site on ActBlue at:
 https://secure.actblue.com/donate/jfkdinner2017.
---
Local Election Campaign Support Squad
Winnebago County Democratic Party in conjunction with our friends at the Labor Council, AFL-CIO, Wisconsin Progress, Planned Parenthood Advocates of Wisconsin, and other progressive groups are building a support squad to assist our slate of local candidates in the spring of 2018. If you have an interest in helping Winnebago County Dems get elected in the spring please email Koby at koby.schellenger@gmail.com. Sign-up forms are also available in the office.
---
 Democratic Candidates Running for Office –  2018
TO DATE the following have announced their candidacy. The candidates for governor will face a partisan primary election on Tuesday, August 14, 2018. The candidates for Wisconsin Supreme Court face a partisan primary election on Tuesday, February 20, 2018.
U.S. House of Representatives
Dan Kohl – 6th Congressional District
Beau Liegeois – 8th Congressional District
Governor
Michelle Doolan
Tony Evers  
Matt Flynn
Andy Gronik
Bob Harlow
Mike McCabe
Kathleen Vinehout
Dana Wachs
Attorney General
Josh Kaul
Wisconsin Supreme Court
Tim Burns
Rebecca Dallet
---
Our office is located at 480 N. Main Street downtown Oshkosh. It is open on Wednesdays and Fridays from 1 – 4 pm and on Saturdays from 9 am – 2 pm. Stop in and see us!
---
If you are a current party member and are interested in being a greeter during office hours please email Pam at pjh1951 @aol.com.
---
Connecting to the State and Local Democratic Party News
Like the Winnebago County (WI) Democratic Party on Facebook to stay informed on events and information. When you share our posts you increase the number of people reached. Our post regarding Representative Gordon Hintz becoming the State Assembly Minority Leader reached 3,439 people because people shared the post to their timeline.
To receive the latest updates from the Democratic Party of Wisconsin go to www.wisdems.org. Also like The Democratic Party of Wisconsin on Facebook.
---
The Senate and Assembly Democrats provide a weekly update to keep Wisconsin citizens informed about activity happening at the State Capitol and to stay updated on how elected officials are voting on important issues in Madison. To receive these updates sign up here; https://legis.wisconsin.gov/democrats/connect-with-us/
---
Congratulations to Sally Farley who won the garden bridge with the little gnome and to Larry Lautenschlager who won the garden cart.
---

IMPORTANT UPCOMING EVENTS
 

One Year Out Weekend of Action –

November 4 & 5

"Courageous Conversations"
November Monthly Membership Meeting –

November 8

Spring Primary Election –

February 20, 2018

Spring Election –

April 13, 2018

 Supreme Court Justices, Winnebago County Board, City/Town Councils and School Boards
2018 State Convention –

June 2 and 3

in OSHKOSH!!
---
---
EVENTS THAT MAY BE OF INTEREST
Fox Valley Take Back The Night – October 18
Speakers, resource tables and activities centered around interpersonal violence. 5:00 – 8:00 PM, UW-Oshkosh Alumni and Welcome Center. This event is on Facebook.
Government 101 – October 21
Presentation on how our local, state and national government works. Saturday, October 21 at the Neenah Public Library from 10 am – Noon. This event is on Facebook.
Oshkosh Tuesday Rally – every Tuesday
Meet at Sen. Ron Johnson's office, 219 Washington Ave in Oshkosh from noon – 1 pm. This event is on Facebook.
Oshkosh Advocacy Writing Group – every Friday
Meet at Planet Perk from 9 – 10;30 am. After information about local, state, and national issues is shared post cards or emails are written to elected officials or companies/agencies. If you'd like to get on this group's email list contact Deb Martin at debmartin04@gmail.com. 
---
Join our growing Facebook page to get up-to-date information. Please like the  "Winnebago County (WI) Democratic Party!
---
  RESIST     INSIST     PERSIST     ENLIST